Happy New Year! I hope you had a great start to the year and one thing Pixelily Designs is doing to kick off the New Year is holding a CT Call. You can join this fabulous team!!!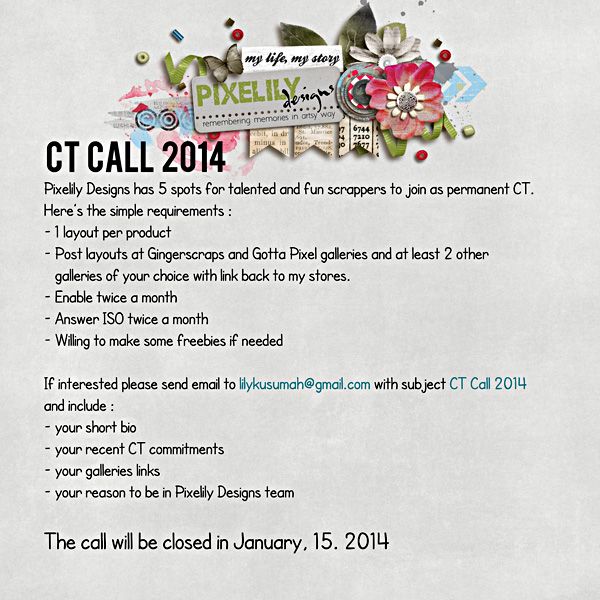 You have until January 15th to apply!
Joyous Winter is now Available at Gotta Pixel!!!!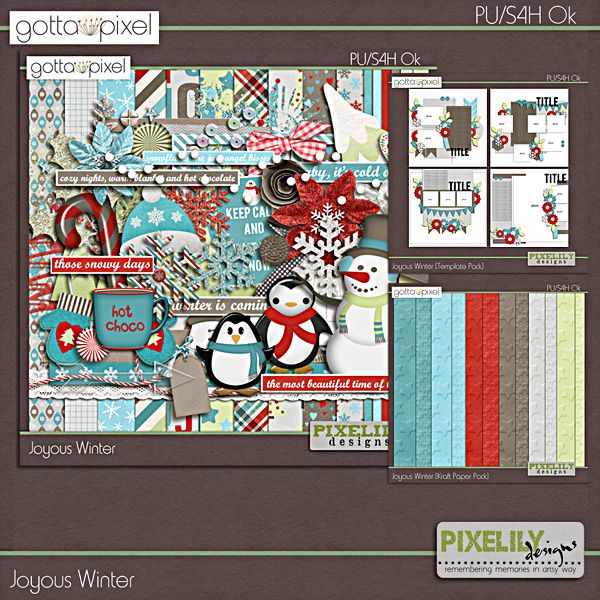 Keep Checking the blog in the weeks to come for more product previews, CT Layouts, News and maybe a coupon or a freebie!