There is a new kit to the Collecting Moments Series! Collecting Moments July is available at both stores:
It is also available at GS: http://store.gingerscraps.net/product.php?productid=16408&page=1
The new upgrade ti Gingerscraps is taking a little longer. All the products will be back in the stores over the coming days. Everything is available at Gotta Pixel.
Just look at some of the great layouts the CT created:
Also new at Gotta Pixel is Here Comes the Sun: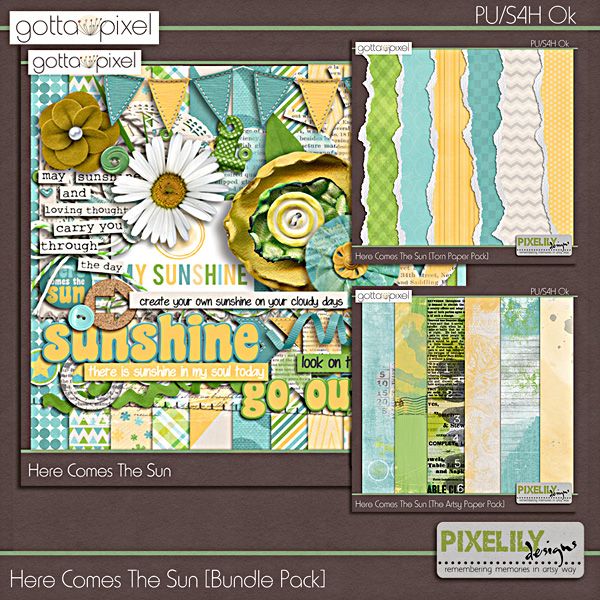 The image is linked to the bundle and here are the individual links:
And at Gotta Pixel 40% off all kits excluding bundles and grab bags!
Stock up on some great kits!