Pixelily Designs has new buffet packs that are 50% off through the 5th! Check out the awesome products.
Just take a look at some of the awesome CT layouts:
Since it is the first of the month, there is also three great products for only a dollar each until the 5th!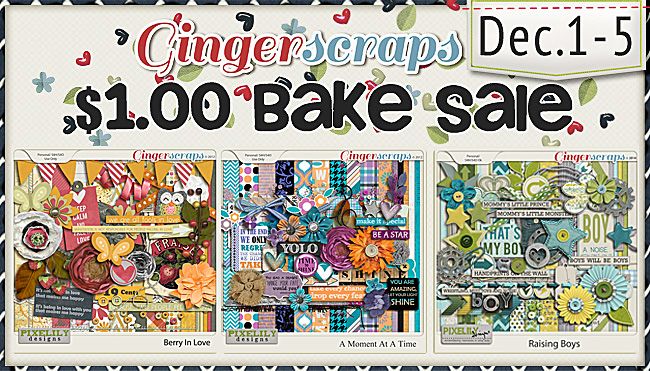 Grab these great kits here:
http://store.gingerscraps.net/Raising-Boys.html
http://store.gingerscraps.net/Berry-In-Love.html
http://store.gingerscraps.net/A-Moment-At-A-Time.html